Criminal Investigations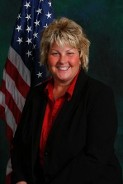 Captain Kathy Hensley
The Criminal Investigations Division has very skilled individuals that work a variety of specific criminal investigations, such as, frauds, sexual assaults, burglaries, larcenies, and death investigations just to name a few. These investigations are followed to the conclusion and normally close with the preparation of a case for prosecution.
This division consists of a Captain, Lieutenant, Sergeant, and five full time investigators. There are three certified crime scene investigators and one certified polygraph examiner.
If you need to contact our division, please call (540) 564-3800 or you can e-mail Captain Hensley at khensley@rockinghamcountyva.gov.