Operations Division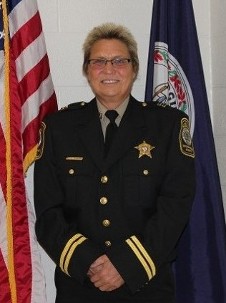 Captain Cheryl Krech
Captain Krech is responsible for commanding the Operations Division. The Operations Division includes the Patrol Unit, the Special Operations Unit, the Crime Prevention Unit, the Civil Unit, and the Records Unit.
She supervises this function with the assistance of four Patrol Sergeants, a Special Operations Sergeant, a Crime Prevention Sergeant, a Civil Sergeant and a Records Supervisor.
Captain Krech is a long-term resident of Harrisonburg and Rockingham County. She started her Law Enforcement Career at the Sheriff's Office in 1990. She graduated from Harrisonburg High School and James Madison University.
E-mail: ckrech@rockinghamcountyva.gov
Phone: (540) 564-3800